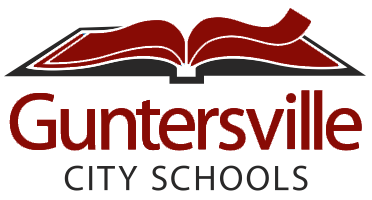 Parents / Guardians,
As a part of the Guntersville City Schools back to school registration process, parents of each student must complete an online registration. This online parent registration includes permissions for various activities, including use of the internet, and use of technology devices at school. If you have already completed this process on each student in your household, please disregard this message. If you have not completed this online registration, please do so as soon as possible.
Parents who still need to register online can come by any school on Monday, August 29th from 8:00 a.m. until 6:00 p.m. to pick up your access code OR to complete the process at the school. There will be personnel available to assist parents. You may go to one school and complete the registration for students at all schools.
Thank you